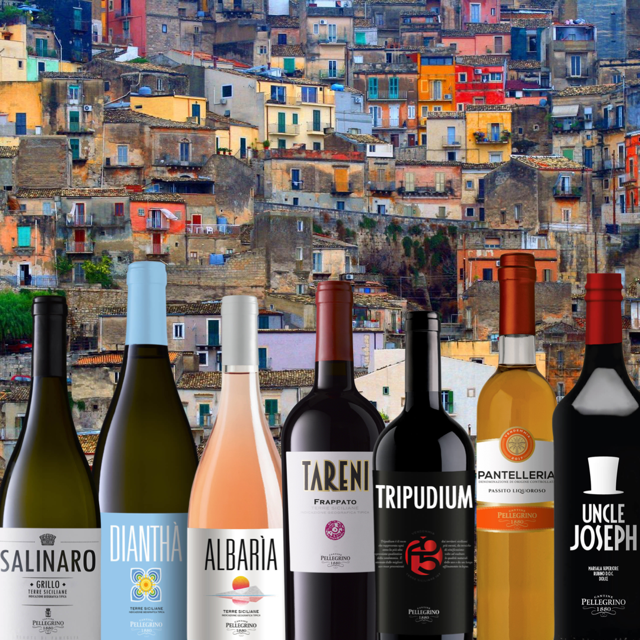 A Slice of Sicily
Join us for a relaxed summer evening of wines from Sicily and pizza from our wood fired oven… feel like you're on holiday in Oundle!
Cantine Pellegrino is one of the very best family run wineries in Sicily, with a winemaking history dating back to 1880, so it's safe to say they know a thing or two about making great wine! We've been so impressed with their latest releases that we've invited them to join us for an evening to chat about how they helped put Sicily on the winemaking map, the family estate and their award winning wines. The following selection, featuring two summery whites, a refreshing rosé, two flavoursome reds, one of Italy's finest sweet wines and a famous marsala, will be open for you to sample throughout the evening:
– Pellegrino Diantha 2019
– Pellegrino Albaria Rosé 2020
– Pellegrino Tripidium Nero d'Avola 2015
– Pellegrino Pantelleria Passito 2020
– Pellegrino Uncle Joseph Marsala NV
Your ticket also includes a pizza, cooked by Philip Amps from our wood fired oven in the courtyard outside our Market Place store and a glass of wine to accompany it. Casual seating will be provided for the event and we'll retreat inside the shop should the weather be unkind.
Booking is necessary.
Your ticket includes tasting all tasting samples, a pizza and a glass of wine.
This is an informal evening so join us from 6:30pm onwards.