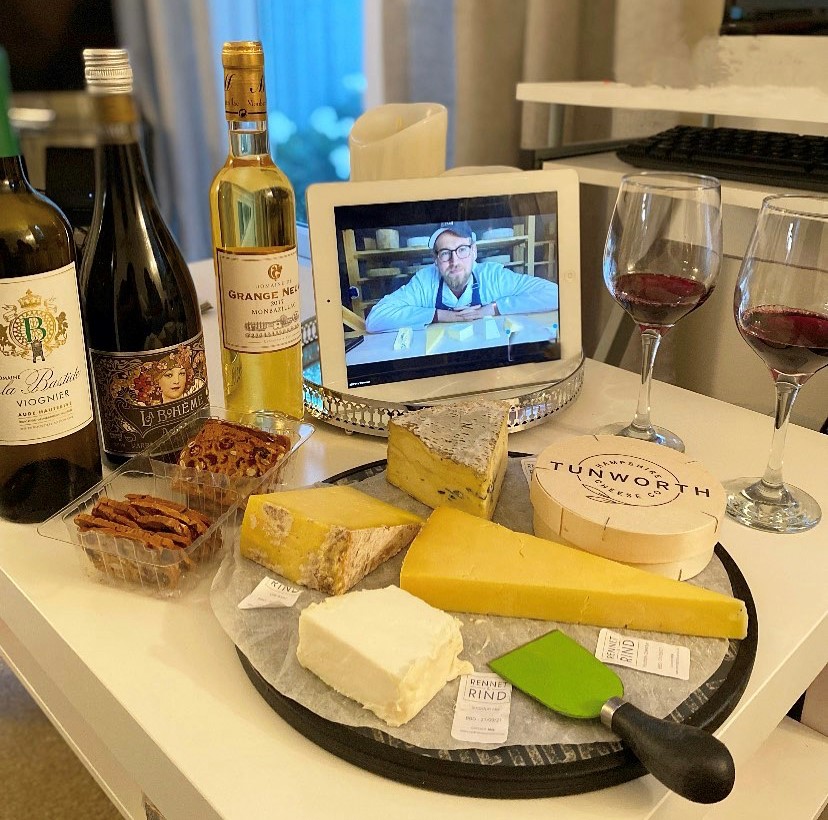 Wine & Cheese Evening
The Amps team and charismatic world cheese judge Perry Wakeman from Cambridge cheese company Rennet & Rind, are joining forces once again to bring you a fun night in!
Invite your best friends as each tasting kit is perfect for up to four people – three excellent bottles of wine matched to five fabulous artisan English cheeses. The wines will include a white wine, a red wine and a sweet wine. Your cheese will come with a box of crackers and comprehensive notes including full descriptions and how to present them. There will be plenty of cheese and wine, so you will be able enjoy it beyond the tasting throughout the weekend if you choose not to share!
The event will be hosted via the Zoom app, which is free to download on a phone or computer. We will email you the link to access the tasting a couple of days before.
Please note that sales for this event will close on Friday 11th February, to give time to arrange the cheese.
Customer reviews…
"Great wines, great cheese, put together by two experts – what's not to like? What is really interesting is that the choices were not ones you would have instinctively made but they really worked and that is thanks to the efforts of both the Amps team and Perry. We've had cheese and wine tastings before, but its usually just a bit of cheese to break up the wines. This was definitely a tasting of equals and all the better for it. Bring on the next one – can't wait. Must say the on-line format really works and hope they continue even without Covid restrictions. " – Chris
*
"We have attended two of the Amps' wine and cheese evenings, and both have been spectacular! Such a fun evening with great hosts. 10/10" – Becky
*
My husband and I have participated in two of the Wine and Cheese pairings with Amps and Rennet and Rind and absolutely loved them. We have been introduced to some delicious combinations. Perry's passion for British cheeses is infectious and we have learned so much about the process of cheese making and curing. I have even curated my own Wine and Cheese pairing as a party for a colleague using what I learned in these pairings. – Shannon
*
"Fantastic evening! Perry is incredibly passionate about cheese and his enthusiasm is contagious. Combine that with Philip, Ashley and Danielle's always-amazing wine pairings and you'll have a great evening without leaving the house. We've been to every wine & cheese online event and learn quite a bit each time. Once we even got to see the sheep who directly contributed to the cheese we were eating that evening, which was a good reminder of how serious Rennet & Rind focuses on British artisan cheese. You won't be disappointed!" – James
*
"Great cheese, wine, value and evening. We were introduced to delicious cheeses and wine. Both delivered punctually and safely. An abundance to taste and drink, with friendly and enthusiastic information from our cheese and wine specialists. Thoroughly enjoyed by all and recommend to all. Thank you Amps wine." – Ali
*
"The Amps and Rennet & Rind wine and cheese tastings are an inspired match. Accessible knowledge paired with aged cheeses along with wines you wouldn't typically pick up off the shelf…highly recommend. The portions of cheese are enormous, the bottles of wine span the spectrum, and the teams behind the tastings will go above and beyond to make sure that all goes perfectly. Come prepared to learn, drink, and eat to your heart's content." – Beth
*
After one of these entertaining Zoom sessions, you will never approach cheese in the same way again! You can expect to make some enjoyable wine discoveries too. – Paul
*
"The cheese and tasting event run by Amps and Rennet & Rind was absolutely wonderful. Five great cheeses paired with three excellent wines and the best part was enjoying these while listening to such enthusiastic experts. Their obvious love of what they do is infectious. Definitely something I would recommend." – Simon
*
"We really enjoyed the Wine and Cheese tasting event, whilst we had attended wine events before we had experienced a cheese tasting. It was fascinating to learn that there was so much to the production and maturation of cheese and surprising how good the quality of English cheese could be . The cheese expert was extremely credible and engaging and together with the amps teams knowledge of wine and its structure, altogether made for a complimentary enjoyable and informative experience." – Anne-Marie
Customer images…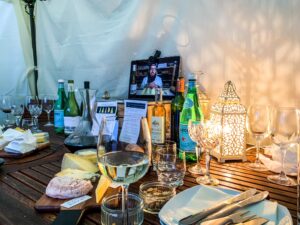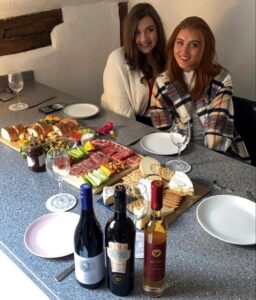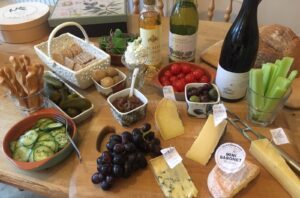 The Wines Delivered ticket sales has ended!
The Wines Collected ticket sales has ended!