The stunning wines from Babich in the Marlborough region of New Zealand are much loved by the Amps team and customers alike, so we're very pleased to have them back on our shelves.
And back with a bang… cue introductory offers and a BIG prize draw!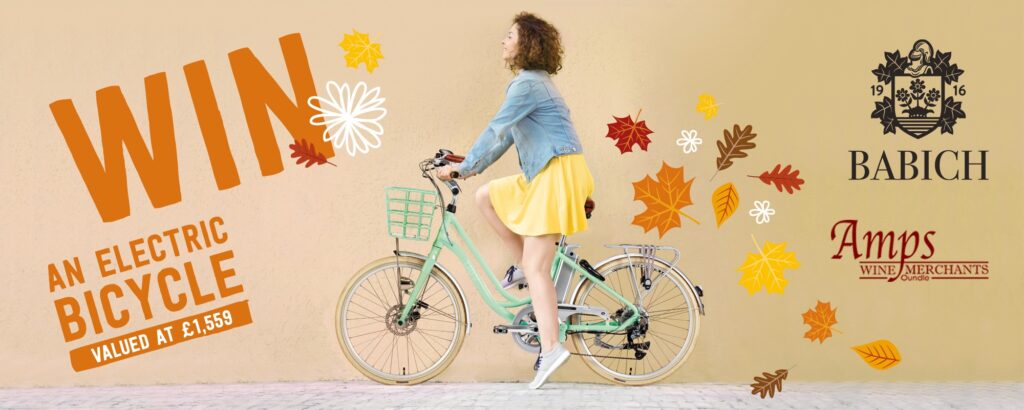 Buy any bottle of Babich wine before the end of October 2021 to be entered into a free prize draw to WIN AN ELECTRIC BIKE WORTH OVER £1500, more purchases = more entries!
————————————————————————
Babich Classic Label Sauvignon Blanc 2021

The Classic Label Sauvignon Blanc has a perfume of passionfruit and mandarin. Juicy and mouth-filling with textural layers of fruit including gooseberry and lemon. You'll find it a great food match with seafood, shellfish, white fish or crunchy summer salads.
Babich Black Label Sauvignon Blanc 2021
This award winning wine is slightly richer and more textured than the Classic Label and made only from estate grown grapes. Richly perfumed with mango and nectarine, lime and fresh peas out of the pod. Flavour-wise there's sweet mango and kiwi with light spice, quince and mandarin. It's mouth-wateringly good! An ideal partner to seafood but can be enjoyed with a variety of foods.
Babich Family Estates Cowslip Riesling 2019

A really juicy yet balanced Riesling that keeps pulling you back in for more! Luscious burst of ripe lemon, sweet lime and orange flavour with rich honey and apple then a crisp finish. Ideal with Asian dishes.
Babich Black Label Pinot Noir 2020

Rich and textural with no shortage of flavour – juicy red cherry and raspberry fruit, a hint of chocolate, sage and sweet earthy notes. Silky and juicy through to the lingering finish. Match with lamb cutlets or a steak & mushroom pie.
————————————————————————
Meet the producer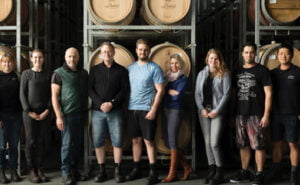 Just like us, Babich are a family owned business that have been operating for over 100 years. The family has been making wine since 1916, making them New Zealand's most experienced family-owned winery. Three generations of innovation, achievement and winemaking excellence. It's not just their passion, it's their way of life.