Come and try out our wine jukebox!
You can find our tasting machine in our Oundle Wharf store: 8 wines to taste at any time, free of charge. The machine keeps wine fresh for up to 3 weeks and dispenses tasting measures at the correct temperature.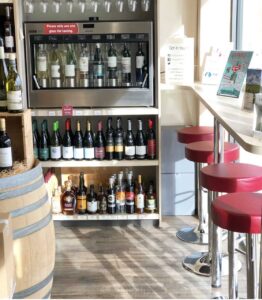 What's on taste at the moment?
White
Red
The wines change every 3 weeks on average.
Page updated 26/05/22