We're shining the spotlight on the Spanish region of Ribera del Duero this month. Located in northwest Spain, around 2 hours north of Madrid, it might not be an old wine appellation by Spanish standards but it's got a thriving wine scene, known best for its rich reds mostly made from 100% Tempranillo, Spain's noble grape variety.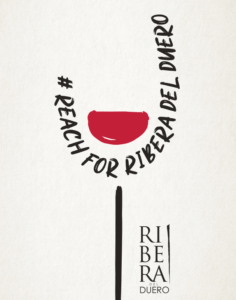 Free tasting in both stores
Saturday 11th February
9am – 5pm

Taste a trio of red wines from Ribera del Duero and discover what makes this region so special. There'll be some charcuterie to nibble on alongside the wines, which will be on offer if you like them and want to enjoy a bottle at home!
Bardos Romantica Crianza Ribera del Duero 2020
This was our team red wine of the year under £20 last year, but it'll taste even better now on this limited time offer!
A full bodied, beautifully balanced wine handcrafted from some of the oldest vineyards in the region. Ripe dark fruit aromas, dark fruit jam flavours coupled with interesting leather and tobacco notes. Smooth and elegant from 14 months ageing in old oak barrels.
Pair with steak on Valentine's Day or with roast Sunday lunch.
Now £11.99 | Save £2.26
Rippa Dorii Ribera Del Duero Roble 2020
This wine compares favourably to other wines at twice the price! Typically for the region, this is full-flavoured with fantastic drinkability. Really inviting dark cherries, red plums, baking spices and gently floral notes.
Enjoy with rich pasta dishes such as lasagna or spaghetti bolognese.
Now £10.75 | Save £2
C.V.N.E. Seleccion de Fincas Ribera Del Duero 2018
What a great buy! Made using grapes from selected vineyards owned by this highly acclaimed producer. Fresh and fruity, ripe and rounded with lots of dark berry fruit.
Brilliant Friday night wine with a pizza, burgers or ribs.
Now £8.95 | Save £5
The offers are on for two weeks only so order online or pop into either store on Saturday 11th February and taste them first!